About Ramadevi Software Pvt. Ltd.,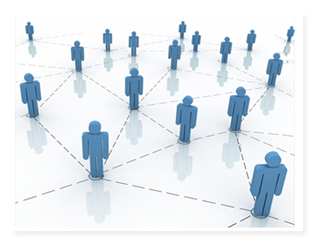 Ramadevi Software Pvt. Ltd. was established in 1995 with a vision to provide International Quality Services at Indian Price. It is located in the historic city of the Nizam's, Hyderabad, at an easy to find location, in the heart of city. On the domestic front, Driven by highest professional commitments and a strong clientele base, RDS has emerged as leader in Data Center Solutions, Web Hosting, Dedicated Servers and its related services.
RDS is headed and managed by a team of professionals whose dedication has done wonders for some of India's most dynamic and upcoming companies. While nurturing the vision of being one among the leading business groups, we lay unflinching emphasis on prompt customer service and satisfaction.
The company has invested extensively in creating a state-of-the-art development center with latest infrastructure. It is one of the few companies in India that has over 50 web servers of its own in US; these include Windows 2003 , 2008 and Linux servers along with mulitple control panel Parallels Plesk , CPanel.
Apart from providing Web space for hosting sites, RDS also provides Dedicated Servers for clients who need a very secure server for E-commerce applications. With a reseller network spanning across the country and uncompromising marketing strategies and technology, we bring the entire gamut of web technologies and solutions to the customers.
Web Designing / Programming
Under Web Hosting RDS has achieved a good amount of growth rate every year, along with this we also provide Programming and Designing solutions for Websites.
Resellers
RDS has a dynamic Reseller Network spread through out India in all the major cities of each and every state and countries like UK, USA, Singapore, Saudi from the past 10 years. All our Resellers are well established with a sound knowledge in the field of information technology.
At present RDS has over 400 Resellers through out INDIA and about 170 Resellers abroad.
Clients
RDS has over 15000 websites on its servers from many countries around the world. Our clients have always had the advantage of our limitless scalable services. We have a very strong clientele base. RDS's are been counted uncompared to market standards.
In the entire spectrum of our clientele, we have people who are ignorant about the basics and also people who are no less than a technocrat. So whether it is explaining seemingly simple things like what an email is or dealing with the most sophisticated technical issues as per the clients requirements, we have always tuned ourselves to the wavelength of our clients to win a trusted relationship.
Our 24/7
Customer service is of paramount importance at RDS, and our goal is to help our clients with their Web Hosting needs every step of the way.
We give online support to our clients through chat and e-mail service. With our 24/7 Customer Support Team, our clients can avail the services and resolve their technical issues for their website whenever they want to. We are continually developing innovative products, services and features to meet our clients growing needs.
Technology
RDS has the Latest technology available in the market; RDS provides OC12 lines connectivity to connect to our servers at California USA with a high bandwidth. All our servers are with a high configuration of Xeon, Core 2 Duo, Quad core Processors with High security with reliable 2-tier fire wall.
We offer Low-cost solutions and high quality customer service.
RDS staff
How much ever technology and all the latest sophisticated highly configured computers can hardly yield anything with out good personnel. RDS is headed and managed by a team of professionals who are highly skilled and efficient with strong Technical background with enough experience on hand and are specialized in the Web Technology, to provide quality services to its customers all over the world.
Our experienced and able staff makes us one of the best in Web Industry.
Linux Hosting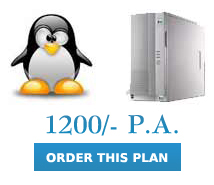 Windows Hosting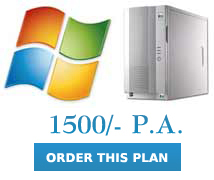 Contact Info
Address
RDS Hosting India Private Limited
#101, 1st Floor, Visista Castle,
Mathanagar Colony, Punjagutta
Hyderabad - 500082, T.S., India.
For Technical Support
Mobile : 9014918191
Email : support@rdsindia.com
For Sales
Mobile : 8008722209
Email : sales@rdsindia.com & payments.rds@gmail.com
Timings : 10 AM To 6 PM

For Renewals
Mobile : 9014949121
Email : sales@rdsindia.com & payments.rds@gmail.com
Timings : 10 AM To 6 PM

sales@rdsindia.com renewals@rdsindia.com support@rdsindia.com
Testimonials
How much ever technology and all the latest sophisticated highly configured computers can hardly yield anything with out good personnel.
- Srikanth
(RDSINDIA)